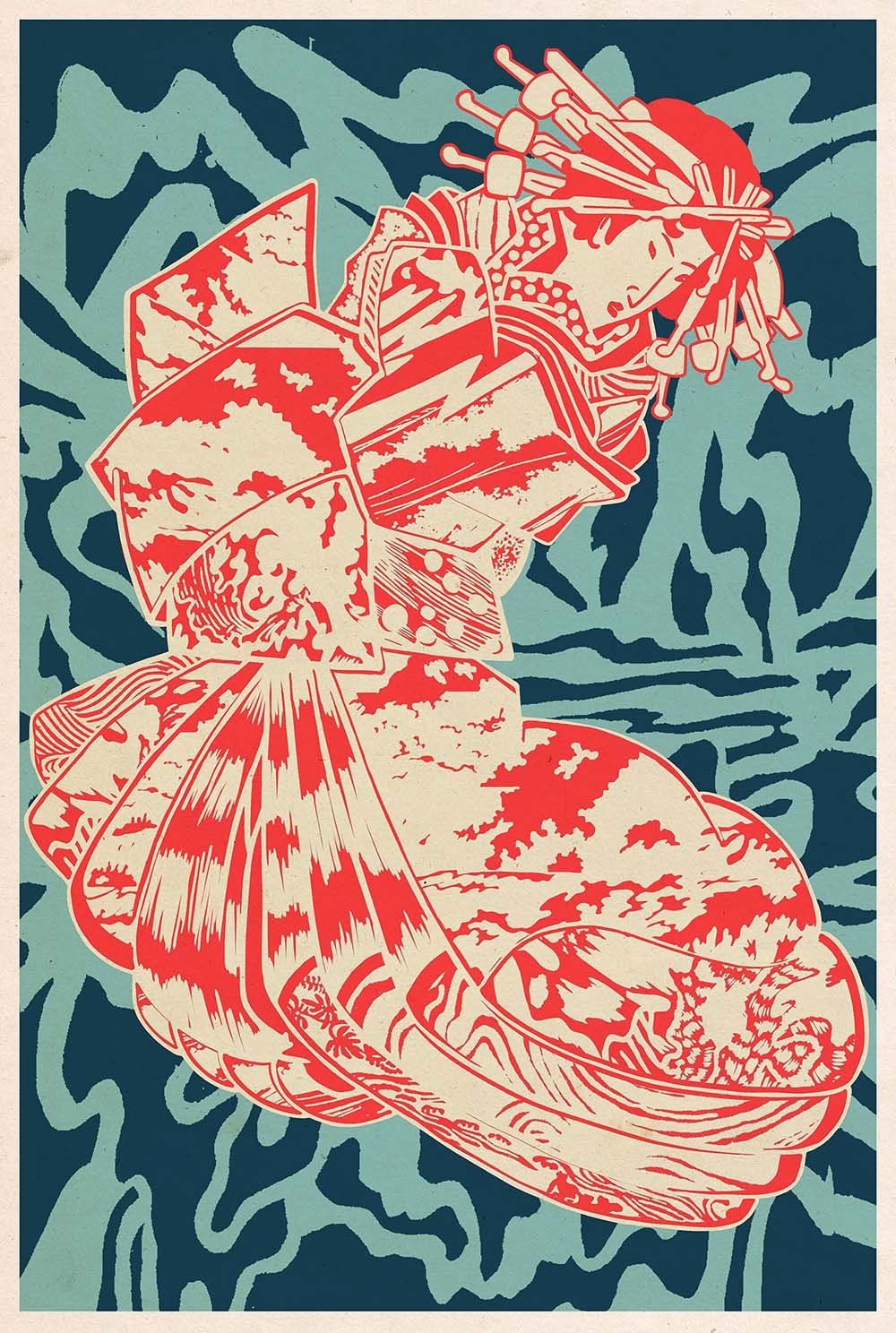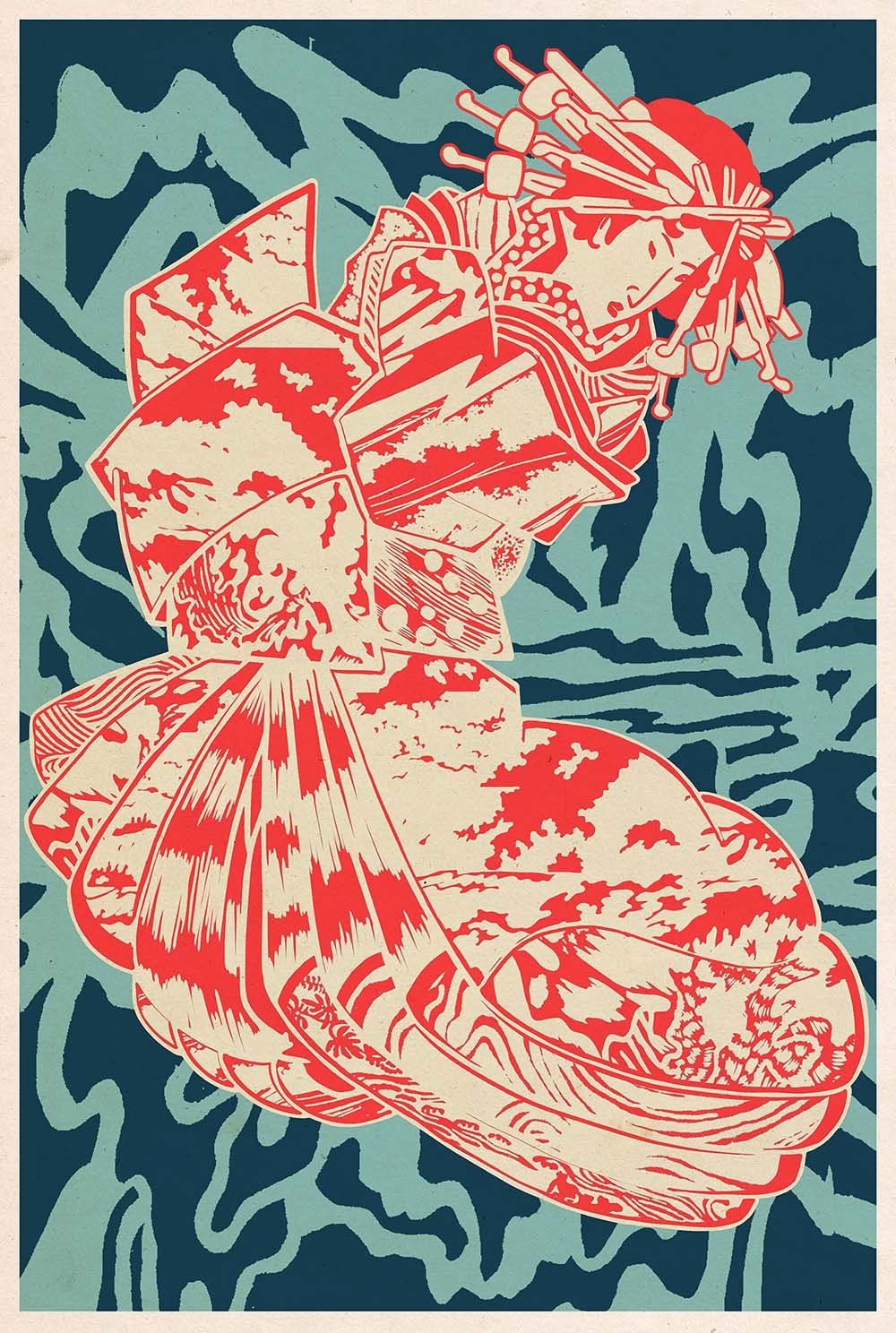 Psychedelic Geisha // Giclee print
€60.00
''Psychedelic Geisha' is printed on Hahnemuhle fine art photo rag paper (188 g/m) with the highest quality archival inks.
Limited edition of 55. Signed by the artist.
Unframed. FREE SHIPPING WITHIN EUROPE.
Your print will be packed in a stiff card envelope to ensure that it reaches you in perfect condition.
25.8cm by 38.4cm.
About this print: 'Psychedelic Geisha' is another mash-up and was born out of work I was doing at the time on a colouring book based on Ukiyo-e prints. For the colouring book I would take old Ukiyo-e prints and then simplify the lines and the motifs contained in the original prints with the objective of producing a black and white image that could be coloured in. I took one of these simplified images of a geisha as my starting point and then inserted shapes and patterns into the blank spaces of the design. I wanted to keep my colour palette as simple as possible as the twisting patterns already carry enough energy and have only used four colours here. The background is taken from an abstract drawing that I found in one of my old sketchbooks and compliments the movement of the central figure really well.